Royal de Luxe is a company made of talented actors, engineers, inventors, technicians, metal - workers and poets, led by Artistic Director Jean-Luc Courcoult. Founded in 1979 and now based in Nantes, they are recognised across the world for pioneering new forms of street theatre.
---

 Arriva Merseyside is proud to be the Official Bus Partner and support Memories of August 1914 and we look forward to helping the Giants - and our customers - see the sights of Liverpool during this spectacular event. Arriva runs an extensive bus network covering the Merseyside area, operating over 54 million passenger journeys a year throughout Liverpool, Wirral, St Helens, Southport, Skelmersdale and Bootle.
---

John Sutch Cranes are delighted to reprise their role as the lifting contractor for the return of the wonderful Giants! An open-minded, can-do attitude, backed up by imagination, meticulous planning, communication and scheduling, are the keys to our success in this world-class project. Our expertise and excellent health and safety record, make us a valuable partner in lifting operations across a wide range of industries. John Sutch is a man of the City of Liverpool and is honoured his company is to be a part of the national commemoration of the start of the First World War. The company's grow8ing regional and national presence, reflected in our recent nomination for investment in the Regional Business Awards, puts us at the heart of the International Festival of Business, which will bring national and international attention to our region.
---

As official coach partner of Memories of August 1914, National Express are proud to support this special commemorative event. With their modern, comfortable coaches complete with air conditioning, reclining leather seats and power sockets on most vehicles, you'll arrive to see the Giants ready to absorb the occasion. Coaches depart from hundreds of towns, cities and airports around the UK, and arrive into Liverpool Coach Station, just minutes from St George's Hall. Great value fares are available on travel to and from Liverpool, and you're always guaranteed a seat. Book your ticket online using the journey planner (coming soon) and enjoy your visit!
---

 Costco offers its members great savings on thousands of quality products at the lowest prices across a number of UK stores. In addition to offering quality products at low warehouse prices Liverpool offers a variety of convenient services such as On Hour Photo, Optical, Tyre Sales & fitting, Food Court, Personalised Cakes and a pre-order system from our Deli. Costco are delighted to be a friend of Culture and support the return of the Giants in this momentous event for Liverpool, as fans of all giant items, we can't wait for the return of these Giant visitors to the city.
---

Knowsley Community College
Knowsley Community College are excited to welcome the cast of the Saga of the Giants for the 'Memories of August 1914'. We have qualified students trained and ready to support the Lilliputians and provide intensive sport massage throughout the Giants stay in the city. The experience of providing sport massage for the Lilliputians will give students from Knowsley Community College a once in a lifetime opportunity to demonstrate their outstanding knowledge and skills to world class performers. Just like the Giants, the College aims to inspire communities of people and become part of their story, their hopes and their dreams. Knowsley Community College is dedicated to supporting the growth and development of skills of local people and we are privileged to be a part of the return of the prestigious Giants experience.
---

 A stone's throw from Liverpool's historic waterfront and immersed in the city's commercial district, Hotel Indigo is perfectly located in the heart of the city centre. This glamorous, boutique hotel is inspired by its historical and cultural surroundings: from the design of the bedrooms right down to the music played throughout the lobby. The colourful four star bedrooms offer the latest in modern luxury, with oversized beds and invigorating rainfall showers, they are the perfect place to relax and unwind on a visit to the Giants this Summer. 
---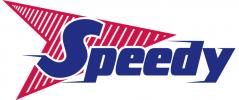 Speedy is the UK's leading provider of tools, plant and equipment to a wide range of clients across the construction, infrastructure and industrial markets, as well as to local trades and industry.  Speedy operates from over 247 fixed depots, together with a number of specialist implanted facilities at client locations throughout the UK, Ireland and the Middle East. Speedy's unique approach to the industry has evolved into a full spectrum of complementary, value creating support services, to help you improve every aspect of your project.  Speedy not only hires equipment, it can also fuel it, train your people to use it safely and efficiently and test and inspect it to make sure you are always compliant. Operational support and project management is also available to help deliver your project, event or shutdown - right through from concept to delivery, no matter the scale or size.
Click here to take a virtual tour of the Liverpool Superstore
---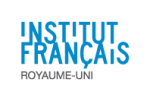 Many thanks is acreddited to the French Institute who have been a huge support in implementing the Memories of August 1914 project.